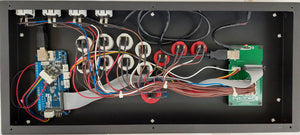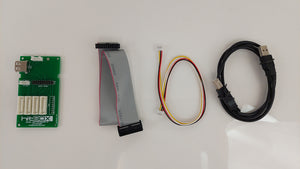 ---
This breakout adapter kit is a replacement board for the PS4?PC Hit Box designed to allow additional compatibility by connecting to third-party boards and converters.

Connect to other PCBs for compatibility on PS5 and Xbox consoles
Drop-in, 'plug-and-play' design

No need to cut wires, solder, or drill holes
Compatible third-party boards include (but are not limited to):
Brook Accessories Universal Fighting Board
Brook Accessories PS4 Audio+ Fighting Board
Brook Accessories XB Fighting Board
Brook Accessories Wireless Fighting Board
Brook Accessories PS3 PS4 Fighting Board+
Akishop Customs PS360+
UD Game Tech Undamned USB Decoder Plus
PLEASE NOTE: This kit does NOT include any 3rd party boards or PCBs. All boards and PCBs must be purchased separately.
Full instructions and information: HB Breakout Adapter Kit PDF.
This product is not compatible with the Smash Box or the Cross|Up.