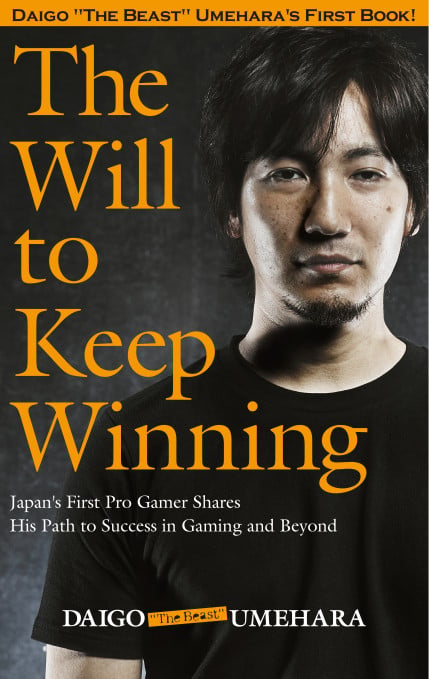 In Daigo "The Beast" Umehara's first book, the most successful Street Fighter player in history reveals the secrets of becoming-and remaining-a world champion.

Daigo's story of passion and perseverance offers seasoned pros and non-gamers alike an intensely personal view into the world of competitive video gaming, or eSports, starting from years before the term existed.

Follow Daigo on his road to pro, beginning with his childhood love of games, his search for communi-ty in the arcades, and his first international victory at age 17 in the 1998 Street Fighter Alpha 3 World Championships against American champion Alex Valle.

Get an insider's account of "EVO Moment #37: The Beast Is Unleashed," the most famous comeback in fighting game history, against long-time rival Justin Wong in Street Fighter III: 3rd Strike.

Hear the real story behind Daigo's mysterious disappearance from the fighting game scene and detour into the mahjong world, his personal low point, and his triumphant return from retirement in the 2009 EVO Street Fighter IV Grand Finals.

Be Like Ryu: Learn from Daigo's mix of stoic dedication, love for the game, and practice practice practice, as the Japanese master describes how to stay on top while constantly evolving, avoiding complacency, and seeking out new challenges.
---